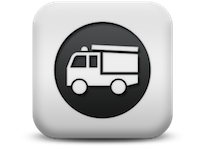 SNOW REMOVAL TRACKING SOFTWARE
WEB BASED GPS-ENABLED SNOW PLOW TRACKING MANAGEMENT SYSTEM
Real-time

Tracking

The Snow Removal application allows Public Works management to control, monitor, and report on snow removal operations. The system is optimized to enable incredibly quick data entry to handle the flurry of radio calls made from the field or use GPS units to eliminate the need to manually enter pass actions. A map interface allows input of completed routes and displays type of pass (salt, plow, brine, etc.) as well as number of passes by color code.
Crew

Management

A drag-and-drop interface allows workers and equipment to be managed by area and crew. Link personnel to vehicles and record staff changes and hours worked during the course of the storm. We customize the app at no charge to enable you to have FEMA reports that fit your needs. The snow removal application can be modified to manage leaf removal, street sweeping, or other route based operation.
Cloud

Based

Our tracking software does not require an installation of any kind. It's all web-based and served in the cloud on industry trusted Amazon EC2 servers (the same ones that run amazon.com). The servers are auto-scaling to meet demand during traffic spikes and critical times. You can access the snow management console with any internet connected computer or device through a web browser.
Public

View

There is a public version of the snow removal map that can be viewed by anyone during an event. The community can see which roads are being plowed in real time. This map can be embedded directly into your existing municipal website. Depending on the options you have enabled, the public can view snow plow positions and watch them move on the map as it happens.
---
Snow & Ice Removal Management
Complete solution to manage and track plowing and salting progress
- or -
WHO WE ARE -

OUR TEAM

&

ABOUT
About us
Jungle Lasers LLC is the parent company of Geo3.0. Established in 1998, Jungle Lasers has created ordinance.com, etaxmaps.com, National Geomatica, and WireAndMain as well as many other on-demand web applications.
Powered by Geo3.0
Large cities, villages with part-time staffers, Fortune 500 companies and your neighbor's business all use Geo3.0 apps. Scaled to fit your needs.
Help and training
Support and training is always free of charge via web meeting, forever.
---
SOME OF OUR HAPPY

CLIENTS





Live GPS Tracking
Displayed on an elegant map interface
INTRODUCING

Snow & Ice Removal Management
Browse some of the sample screenshots from the crew tracking application
Contact us for a live one-on-one demonstration where we can show you the full power of our tracking software and answer any of your questions
The number of passes determines
the current color of that road on the map.
Routes can

change color

automatically
as your GPS enabled fleet drives.
Under 250 roads
Unlimited Support
GPS Enabled
In House Map
Public Map
Between 251 and 500 roads
Unlimited Support
GPS Enabled
In House Map
Public Map
Platinum package
Platinum
Over 500 roads
Unlimited Support
GPS Enabled
In House Map
Public Map
---
Get started today with no hidden fees and we'll get you up and running in no time. Our software requires no special technical skills to use.